Three Positions of Victory You have as a Believer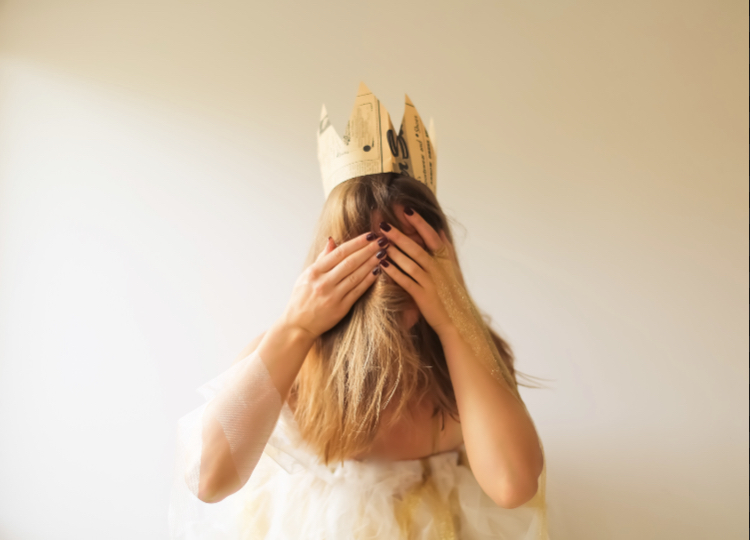 So many of us do not walk in our God-given authority, even though it has been made available to us through Jesus Christ. We go about our day feeling like victims to our circumstances, weighed down by the cares of this world. It's not supposed to be that way saints. Jesus has paid for us to have so much more! He came that we may have life and life more abundantly! (John 10:10) There is more to what Jesus did than just simply saving us from eternity in hell. He came to bring us HEAVEN now. Jesus Himself prayed:
Our Father in heaven, hallowed be your name. Your kingdom come, your will be done, on earth as it is in heaven. (Matthew 6:9-10 ) ESV
Friend this is our portion, our inheritance in Jesus. We have access to this heaven-life through faith in Jesus and that is something to celebrate. Many of us have not tapped into this joyful life in Jesus because we do not know WHO we are in Him.
Here are three amazing positions you have been freely given in Jesus!
1. Beloved child of God 
First and foremost you are a child of the living God. You have been born again, a new creation in Christ! You can now call God, Daddy! 
John 1:12 in the ESV states, "But to all who did receive Him, who believed in His name, He gave the right to become children of God, who were born, not of blood nor of the will of the flesh nor of the will of man, but of God." 
Being a child of God gives you total access to Him who is the source of all life and joy. How can you stay sad or discouraged when you live connected to the Father's love? You just can't! The love of God will radically change you! Most people do not realize how loved they are by the Father. Sin orphaned creation from God but now we have been adopted by Him, all thanks to Jesus. (Romans 8:15) ESV
2. Co-heir with Christ
"The Spirit himself bears witness with our spirit that we are children of God, and if children, then heirs—heirs of God and fellow heirs with Christ." (Romans 8:16-17) ESV
Because you are a child of God you are a co-heir with Jesus of the great inheritance. Usually, an inheritance is given after a person passes away and their will is read. Well, God already came in the flesh, DIED, and rose again so that we could receive everything in His WILL. Right now, we can begin accessing the inheritance laid out for us in His will because we are children of God and co-heirs with Jesus. Maybe you're asking, "Okay, but what is His will?" 
 "Rejoice always, pray without ceasing, give thanks in all circumstances; for this is the will of God in Christ Jesus for you." (1 Thessalonians 5:16-18) ESV
His will is for us to live in: 
joy and cheerfulness at all times

constant connection with God 

experience and express great gratitude in all things
Wow. This is the life we have access to with Jesus as a fellow heir! It is not normal in our culture to be joyful all the time but in God, you can be! It is not normal to live a life of constant communion with the Father, but it should be! Being thankful and content in ALL seasons of life: the good, the bad, and the ugly – that is radical, abundant living!  These are just a few things God wants to give us. They are already ours. We just need to receive them. How? By faith and surrender. Yes, it is that simple!
3. King and Priest
Royal blood runs through our veins people! We have dominion and authority! He has "made us kings and priests to our God, and we shall reign on the earth." (Revelation 5:10) NKJV  
Did you see that? We are called to REIGN, like kings, ON THE EARTH. He did not say we would reign only when we die and got to heaven. He clearly said we would reign on the earth. Victory is ours through our Lord Jesus Christ. In Ephesians 2:6, Paul taught that we are actually seated with Him in heavenly places and He is seated next to Father! We are co-heirs who are co-reigning with Him. How awesome is that? Once we were poor, helpless and without hope but now we have a status change: we are kings and priests.
"To Him who loved us and washed us from our sins in His own blood, and has made us kings and priests to His God and Father…" (Revelation 1:5-6) NKJV
"But you are a chosen race, a royal priesthood, a holy nation, a people for his own possession, that you may proclaim the excellencies of him who called you out of darkness into his marvelous light." (1 Peter 2:9) ESV
We are called to carry ourselves as kings in honor, truth, righteousness, love, and purity. Now it is time to say goodbye to a victim mentality and take up your rightful position as a child of God and a royal co-heir with the One True King – JESUS!  
Today you can declare, "I am a child of God! I am a co-heir with Christ! I am a king and priest unto God! Victory, freedom, and healing is mine by the blood of Jesus! I belong to God and all He has belongs to me." This isn't positive self-talk. This isn't, "name it and claim it."  This is your inheritance in Jesus.
Are you ready to walk in your true identity and live an abundant life?